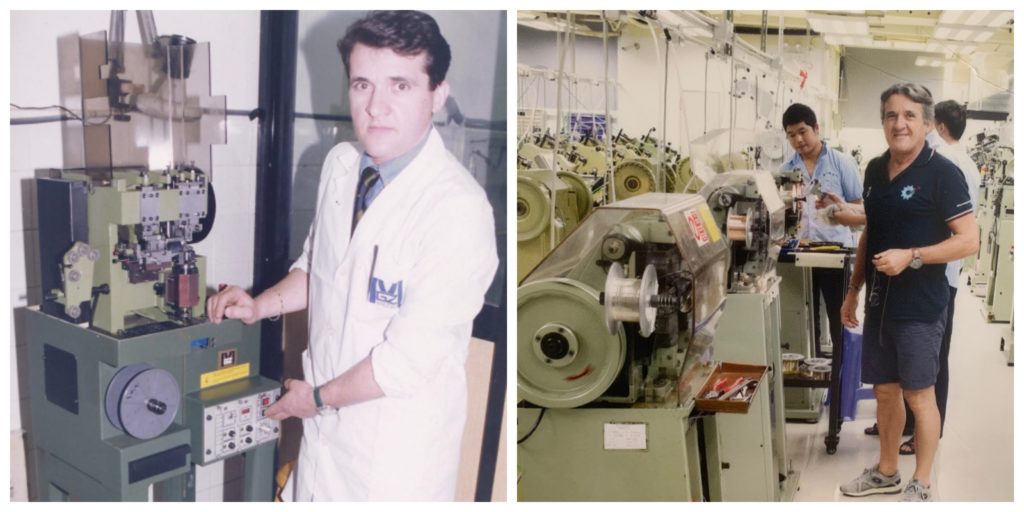 The company CARBONI TMS ITALY (TECHNICAL MANAGEMENT SERVICES) was founded with the aim of serving its customers in a more complete and professional way, exporting its know-how, improving and increasing the production of its customers all over the world.
Taking advantage of a highly specialized team of technicians, the company provides consultancy and support in the following fields: production of chains and tubes, precision casting, stamping, electroforming, refining and recovery. Moreover the company's service portfolio covers production organization, quality control and layout development of a full production line.
Relaying on the experience of the partners of the company CROA, Carboni TMS Italy deals with the sale, assistance and repair of all types of machinery for the Goldsmith industry, both new and used. Many years of experience and continuous research in the sector allow Carboni TMS Italy to compete constantly in the market of Goldsmith machinery. Its many years of experience with know-how and knowledge of Goldsmith art is the key recipe for quality services. The staff will Always be able to successfully respond to the unexpected and satisfy every request straight away.
CONSULTING SERVICES: key points
Experience
Organization of production
Quality control
Layout of production line machinery
SALES AND REPAIRS: key points
Machinery complete revision
Assistance and repair
Sale of new machinery
Our machines are reconditioned by CROA